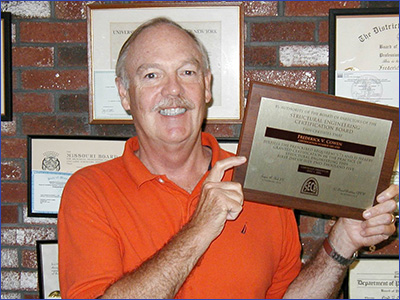 FRED V. COWEN, P.E., PRINCIPAL
Licenses/Registrations
Massachusetts
New York
DC
Maryland
Missouri
Vermont
Connecticut
New Hampshire
Rhode Island
New Jersey
Virginia
Florida
Kentucky – Inactive
Pennsylvania
Ohio
Oklahoma
Illinois (SE)
Education
Northeastern University, Boston, MA – B.S.C.E. 1967
Boston Architectural Center – 1967-68
Vocational Summary
Present Practice

Structural Consulting Engineer in private practice since 1974. Mr. Cowen has been sole proprietor of Cowen Associates, Structural Consulting Engineers, serving the Architectural community in the design of Buildings and Special Structures. Services include the development of Structural Contract Documents and performance of Contract Administration, as well as various Investigative and Forensic Studies.
Professor of Structures, Boston Architectural Center (BAC). Course content and text for Structures Workshop, an advanced course for Architects, was developed by Mr. Cowen for BAC, and was offered continuously from 1972 to 1991.

Background, Professional Experience

In the period from 1977 to 1980, while still operating Cowen Associates, Mr. Cowen formed and administrated the Structural Engineering Department of PACE International, Consulting Engineers, Kendall Square, Cambridge, MA. He was responsible for the design of over $250M in construction in the Middle East.
LeMessurier Associates, Cambridge, MA – Project Structural Engineer 1967-73.
Priestley Associates, Architects, Boston – Architectural Draftsman 1966-67 Part-time
Harry Feldman Inc., Surveyors, Boston – Surveyor (Co-op) 1963-67 Part and Full-time.
Interpace (Lock-Joint Pipe)Inc. East Orange, NJ – Jr. Engineer (Co-op) 1962-63
---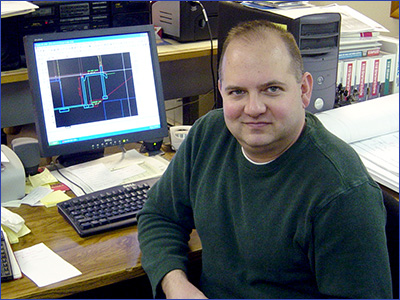 DANIEL G. LEONARD, ENGINEER
Education
Wentworth Institute of Technology, Boston, MA – Associate in Architectural Engineering Technology – May 1987
Wentworth Institute of Technology, Boston, MA – Bachelor of Science in Architectural Engineering Technology – August 1989
Vocational Summary
Present Practice:

Mr. Leonard joined Cowen associates in August 1988 as a Co-op student at Wentworth, serving six months of that first year in actual employment, and in addition, worked part time during school sessions. He joined us as a full time Engineer in August of 1989.
His contributions to the firm are from a diversified background of job experience in the Steel Fabrication and Testing fields. He is also well grounded in the use of Autocad.
He has successfully performed calculations and compiled working drawings for entire projects, under Mr. Cowen`s supervision. He is responsible for the Computer Analysis and Design of Monumental Stairs (a specialty) in addition to normal building structures. He is skilled in modeling using Finite Element Analysis with the aid of RAM ADVANCE, and the use of RAMSTEEL for whole building structures.

Background, Professional Experience:

Prior to joining Cowen Associates in 1988, Mr. Leonard had several periods of experience as Engineer-in-Training in the Wentworth Co-op Program:
A.O. Wilson Structural Company, Cambridge, MA Jan. to May 1988 – Assignments included Structural Steel Detailing and Checking.
R. F. Geisser and Assoc., East Providence, R.I. May to Sept. 1987 – Assignments included Concrete Testing/Inspecting, Drafting, Survey.
---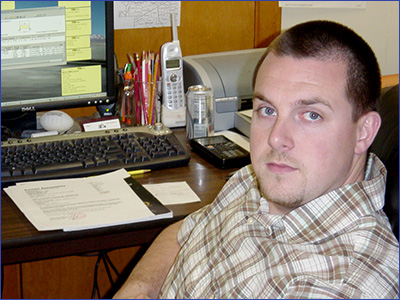 JONATHAN T. COWEN, P.E.
Education
University of Maine, Orono, ME – Bachelor of Science in Mechanical Engineering Technology, Winter, 2003
Norwich University, Northfield, VT – Master of Civil Engineering – June 2006
Vocational Summary
Present Practice:

Mr. Cowen joined Cowen Associates in February 2004. He obtained his Masters degree in structural engineering while working full time at Cowen Associates. Mr. Cowen is now a Registered Professional Engineer in structural engineering designing Wood Frame, Aluminum and Steel Frame Structures. He is proficient in the use of Autocad, Ramsteel, ProEngineer, Microstation, Microsoft Excel and Word.

Background, Professional Experience:

Summer 2001 – Integen, Inc. Framingham, MA – Mechanical Engineering Intern
Fall 2001 – Chemistry Department University of Maine, Orono, ME – Chemistry Peer Leader
Fall 2002 – Winter 2003 Southworth-Milton, Inc. Brewer, ME – Hydraulic Hose Specialist
---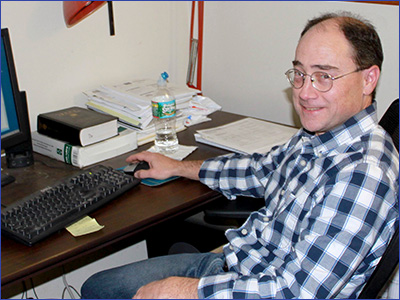 RAYMOND H. BUSSER, ENGINEER
Education
Northeastern University, Boston, MA – Took graduate level courses in the Structures and Materials Program, part time. January 1987— March 1992
University of Lowell. LowelI, MA – Bachelor of Science Degree in Civil Engineering with a concentration in Structures. Final GPA 3.03 1985
Vocational Summary
Cowen Associates Consulting Structural Engineers, Natick, MA

Mr Busser joined Cowen Associates in the summer of 2011 as a Senior Project Engineer employing Bentley systems software of several kinds and Autocad. He is skilled in the design of Concrete, Structural Steel, Timber and Wood frame systems. One of his specialties is the design of Podium Buildings where the first story is structural steel and as many as five stories above are either light steel frame and wood framing infill, or up to five stories of wood framing, employing wood shear walls. He has been a great asset to our firm.

Allen & Major Associates, Inc.. Woburn, MA – May2008—June 2009

Predominantly designed Single- and Multi-family residential structures with emphasis on lateral design in accordance with the 7th Edition of the Massachusetts State Building Code and International Residential Code. Supported the company's Civil Engineering department with retaining wall and other site and drainage structure design and performed peer reviews of other firms structural designs.

Bay State Design, Inc.. Woburn, MA – May 2007 – March 2008

Provided structural services for support of wireless equipment installations. Included analysis of existing steel, concrete and wood building structures for additional loads. Played a major role in Sprint 4G project that consisted of the upgrade of more than 400 sites for WiMAX technology.

Souza True and Partners. Inc., Watertown, MA – March 1999— May 2007

Designed steel, concrete and wood structures for residential, commercial, hospital and school projects. Provided structural design and construction administration services for both new construction and addition and renovation projects. Used RAM Structural Systems software for gravity and lateral design of structures, both new buildings and renovations. Served as project manager for several addition and renovation projects.
Responsibilities included inspection, analysis and design for additions to, repairs and seismic upgrade of existing structures. Performed inspection and developed drawings, specifications and contract documents for concrete parking garage repair projects. Wrote reports, developed specifications and coordinated with architectural, civil, mechanical and electrical requirements.

Stellar Corporation (formerly Rov Associates. Inc. – Consulting Engineers), Waltham, MA – May 1988— March 1999

Designed and drafted small to medium sized structures of steel, concrete and wood for residential, commercial and industrial projects. Extensive use of AutoCADD software.

On-Site Design and Engineering. Norwood, MA – July 1986— March 1988

Provided civil engineering design and layout for roadways and subdivisions. Performed drainage system design including detention basin design.

Sargent & Lundy Engineers, Chicago, IL – July 1985— January 1986

Analyzed and designed pipe supports during construction of nuclear power plant in Illinois. Reviewed steel to concrete connections involving welding, concrete expansion anchors and embedded plates.
Professional Credentials
Passed Engineer-In-Training examination, Massachusetts, 1985.